IDEA to Entrepreneur
A high-impact program for "idea stage" entrepreneurs
IDEA TO ENTREPRENEUR
A high-impact program for "idea stage" entrepreneurs

Do you have an idea for a new business, but don't know where to start?
Idea to Entrepreneur is a FREE program that provides the mindset, tools, and network needed to grow your idea from "seed" to "startup". Starting with a kickoff bootcamp and culminating in a final pitch event, I2E is designed to give new founders an "on ramp" to entrepreneurship.
Program Outline
The program kicks off with an in-person bootcamp led by Chris Heivly (author of Build the Fort, co-founder of Mapquest) that covers start basics from lean methodology to your mindset approach. Then, participants will receive a free 3-month Coworking Membership at the AU with a curated curriculum of office hours, educational workshops, and networking opportunities. Finally, the program will conclude with a closing event and (optional) pitch competition at a happy hour event.
What will you receive?
In-person 1.5-day kickoff bootcamp with Chris Heivly on August 4/5
Weekly 1-on-1 conversations with business experts and experience entrepreneurs

Curated curriculum of office hours, educational sessions, and networking opportunities

Closing event with opportunity to pitch your business to the startup community

Free 3-month Coworking Membership at the AU
Please note: The initial Bootcamp sets the stage for the program, and so attendance is mandatory to unlock the additional program curriculum and benefits. The remaining events are optional but encouraged.
No experience necessary!
This workshop is specifically geared towards first-time founders at the "idea stage" of your entrepreneurial journey. All you need is an idea, and the motivation to build something from it.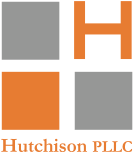 Idea to Entrepreneur is powered by Hutchison PLLC. Hutchison PLLC is a boutique law firm that embraces the entrepreneurial spirit and steers technology and life sciences entrepreneurs to success through all stages of their company's life. 
TURN YOUR IDEA INTO A REALITY
"Chris' workshop provided thoughtful advice from an expert in the startup ecosystem as well as hands-on activities to help me actually implement what I had just learned moments prior, striking the perfect balance between learning and doing. I left the workshop feeling energized and equipped to take the next step on my entrepreneurial journey. I'd recommend it to anybody with an idea that they want to turn into a reality!"
Venus Liles
Founder, qcard
TURN YOUR IDEA INTO A REALITY
"Chris' workshop provided thoughtful advice from an expert in the startup ecosystem as well as hands-on activities to help me actually implement what I had just learned moments prior, striking the perfect balance between learning and doing. I left the workshop feeling energized and equipped to take the next step on my entrepreneurial journey. I'd recommend it to anybody with an idea that they want to turn into a reality!"
Venus Liles
Founder, qcard
Check back for future sessions