Virtual Membership
Digital-first membership at the American Underground
VIRTUAL MEMBERSHIP
Digital-first membership at the American Underground
Embed your team in an entrepreneurial Community
From product to marketing to people ops, your team will connect directly with other startup team members who understand the unique challenges and opportunities of your growth stage.
ACCESS EXPERTISE AND PROGRAMS
We offer programs and events in tune with your growth stage and the topics you care about, from people and culture to marketing and product. Explore options for one-on-one mentorship or targeted workshops to gain the skills you need and share your expertise with others.
FIND Space when you need it
Virtual membership includes up to 10 hours/month of free conference room rental at the AU.  Find space to convene your team, meet with clients, or run a workshop in the classroom. 
Pricing tiered to team size
1-10 employees: $199 /month
11-50 employees: $299 /month
51+ employees: $499 /month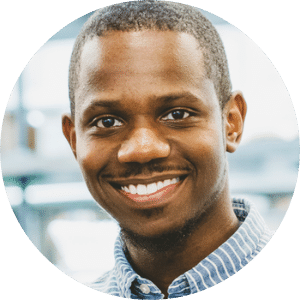 Community THAT COUNTS
"The AU community is supportive and responsive. Whether you have a question about the best way to do something, need talent to fill a role or an introduction to a potential investor, or need a word of encouragement, this community rises to the occasion. They're quick to help and the first to celebrate. AU members make time for one another."
Bernard Worthy
Founder and CEO, LoanWell
Community THAT COUNTS
"The AU community is supportive and responsive. Whether you have a question about the best way to do something, need talent to fill a role or an introduction to a potential investor, or need a word of encouragement, this community rises to the occasion. They're quick to help and the first to celebrate. AU members make time for one another."
Bernard Worthy
Founder and CEO, LoanWell